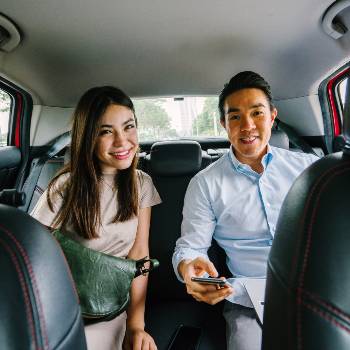 In a 74-page decision last Thursday, October 22, the California Court of Appeal upheld the lower court's grant of preliminary injunction that "restrains Uber and Lyft from classifying their drivers as independent contracts." The People of the State of California v. Uber Technologies, Inc., et al. (2020) 2020 Cal. App. LEXIS 988, 2020 WL 6193994.
The current law governing whether a worker is an employee or an independent contractor comes from a 2018 California Supreme Court case, Dynamex Operations W. v. Superior Court (2018) 4 Cal. 5th 903, which the California legislature codified into Labor Code Section 2775. Section 2775 establishes a presumption that one who provides labor or services for payment is an employee. (California Labor Code § 2775, subd. (b)(1).) This presumption may be rebutted if "the hiring entity" establishes multiple elements referred to as the "ABC test."
Last Thursday the California Court of Appeal upheld the trial court's injunction on the grounds that Uber would be unable to establish one of those elements if the case were to proceed to trial. The Court concluded Uber and Lyft would be unable to show at trial that: "[drivers] perform[] work that is outside the usual course of the hiring entity's business." The Court justified that conclusion on the basis that Uber and Lyft's entire business model depends on the drivers.
[The drivers] perform services for [Uber and Lyft] in the usual course of defendants' businesses. Defendants' businesses depend on riders paying for rides. The drivers provide the services necessary for defendants' businesses to prosper, riders pay for those services using defendants' app, and defendants then remit the drivers' share to them, either through a bank account in the case of Uber or a payment processing service in the case of Lyft.
The People of the State of California v. Uber Technologies, Inc., et al. (2020) 2020 Cal. App. LEXIS 988 at *50.
Uber has now lost repeatedly on the West Coast in labor law litigation regarding its drivers. The recent decision cited multiple times to one of the initial federal court decisions from 2015, which also ruled against Uber. O'Connor v. Uber Technologies, Inc. (N.D.Cal. 2015) 82 F.Supp.3d 1133, 1141. ("Uber does not simply sell software; it sells rides.")
Uber and Lyft's attempt to change labor law in the California by appealing directly to California voters is now even more critical to their business model. Proposition 22 attempts to change current labor law (i.e. Section 2775) as it applies to Uber, Lyft and other app-based drivers. Proposition 22 classifies drivers for app-based transportation (rideshare) and delivery companies as "independent contractors," not "employees," unless company: sets drivers' hours, requires acceptance of specific ride and delivery requests, or restricts working for other companies.
Uber and Lyft's history of losing in court regarding the employment status of drivers may change if the Proposition is approved by California voters. The California Court of Appeal's recent statement that "[t]he governing ABC test is not decided by plebiscite" when it rejected evidence of declarations submitted by Uber drivers, may prove not to be entirely accurate.
***
If your business contracts out with independent contractors and you'd like to know more about whether they would be considered employees under California's AB5, please give us a call at 408.971.6270.
Prior articles about California's AB5 classification here.