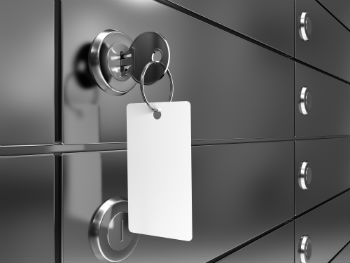 A new ruling from California's 6th Appellate District clarifies what appeared to be a gap in what is permitted for post-judgment document discovery on third parties.
California's Enforcement of Judgment laws (enumerated in the California Code of Civil Procedure)+ §680.010 et seq.) has very clear code sections on what is allowed for discovery of the judgment debtor:
the judgment creditor may propound interrogatories (§708.020), and may seek production of judgment debtor's financial records (§708.030); and
the judgment creditor may take the debtor's examination (§708.110) "The judgment creditor may apply to the proper court for an order requiring the judgment debtor to appear before the court, or before a referee appointed by the court, at a time and place specified in the order, to furnish information to aid in enforcement of the money judgment."
However, document production from third parties seemed to be only expressly addressed in Section 708.120 which provides, "a third person has possession or control of property in which the judgment debtor has an interest or is indebted to the judgment debtor in an amount exceeding two hundred fifty dollars ($250), the court shall make an order directing the third person to appear before the court, or before a referee appointed by the court, at a time and place specified in the order, to answer concerning such property or debt…"
This is a very specifically worded code section describing a 3rd party who has property that belongs to the debtor that can be used to satisfy the judgment.
But what about a person who simply has information about the judgment debtor's finances, like a bookkeeper, but does not owe any money or property to the debtor? What can be obtained from those parties in post-judgment discovery? Section 708.130 provides: "Witnesses may be required to appear and testify before the court or referee in an examination proceeding under this article in the same manner as upon the trial of an issue."
From a practical perspective, it is well established procedure in California for judgment creditors to use a subpoena to discover and inspect relevant documents. But there has been scant caselaw on this practice.
Judgment creditor Shrewsberry Management Inc. sought to enforce a judgment of nearly $1.4 million against judgment debtor Mark Boucher. Though the judgment was in Orange County, Boucher's last known address was in Los Altos, so the application for debtor's examination was in Santa Clara County Superior Court (San Jose).
Judgment creditor issued a subpoena directing Wells Fargo to produce certain bank statements pertaining to judgment debtor and judgment debtor's wife. Subpoenas are on judicial Council forms which reference code Section 1985 at seq—not Section 708 et seq. But the civil discovery act provides that discovery closes after trial. Judgment creditor sought production of bank loan applications for bank accounts, and documents where judgment debtor and his wife were signatories. Two entities who claim to be unrelated to the judgment debtor objected to the subpoena.
Judgment creditor filed a motion for an order directing Wells Fargo to comply with the subpoena duces tecum and produce the requested financial documents. At the trial court level, those parties prevailed. The two parties in whose bank accounts were part of the Wells Fargo production noted that a prior attempt to obtain bank order bank records had been quashed in Orange County Superior Court, and the request for judicial notice was granted.
On the merits, the judgment creditor's argued that it was authorized to issue a subpoena of the Wells Fargo under Section 708.130 (notwithstanding the use of the judicial council form referencing Section 1985). The trial court was concerned that only section 708.110 or 708.120 would apply. In other words, the trial court reasoned that Wells Fargo, did not meet the requirement of Section 708.120 as it was not an actual third party in possession of debtor's assets.
However, the appellate court disagreed, finding that all three code sections needed to be read in conjunction with one another. Ultimately, the 6th district appellate court concluded that section 708.130 permits issuance of a subpoena duces tecum to a witness in conjunction with a judgment debtor examination under 708 .110 i.e. that the document request is tethered to an examination request of the debtor.
The Opinion noted, "the purpose of a judgment debtor examination, which is 'to leave no stone unturned' (Troy v. Superior Court (1986) 186 Cal.App.3rd 1006, 1014) in the search for assets which might be used to satisfy the judgment is furthered if the statutory scheme permits judgment creditors to call witnesses with relevant knowledge of the judgment debtor's assets, even if the witness does not control or possess the judgment debtor's assets or owe the judgment debtor more than $250 as described in section 708.120."
This case clarifies what has been a gap often bridged by practical considerations for judgment creditors conducting post judgment discovery. The Enforcement of Judgment laws currently provide that judgment creditors may seek written discovery from the judgment debtor itself, but lacked clarity on what discovery was permissible by subpoena on 3rd parties. This case makes clear that the judgment creditor may also seek financial discovery from parties such as accountants, bank institutions and bookkeepers who don't have any property or possession of possessions that belongs to the judgment debtor, however, but has information and documents to furnish to judgment creditor in aid of collection and to "leave no stone unturned". [Shrewsbury Management, Inc. v. The Superior Court of Santa Clara County, 2019 DJDAR 2046, Filed March 11, 2019.]