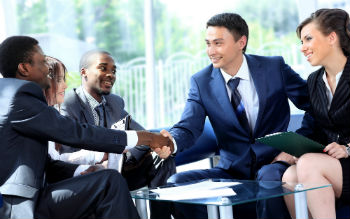 The California Corporations Code requires founders to follow specific procedures and file specific forms before the entity comes into existence. For example, articles of incorporation must be filed with the Secretary of State in order to create a corporation. In contrast, a general partnership can be formed without any document at all.
A partnership is formed when two or more individuals co-own a business for profit. Cal. Corp. § 16101 (9). No writing at all is required to form a partnership. However, written partnership agreements are often created by the partners and this article discusses one reason why a partnership agreement is important.
For example, Sallie and Juan open a bakery shop together in downtown San Jose. Sallie buys all the groceries, pays for them and hires the staff. Juan gets up early, bakes everything and stocks the display windows. Together Sallie and Juan help customers and man the cash register. At the end of each day, they split the proceeds after costs are paid. They are clearly doing business together in their San Jose bakery. Even without a written partnership agreement or the intent to form a partnership, they have.
However, one day Sallie tells Juan that she has to move out of state to care for an elderly relative. Sallie leaves San Jose for Reno the next day. Juan no longer has a partner.