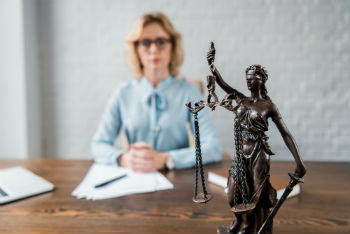 The Ninth Circuit has expanded the scope of claims that are subject to arbitration clauses to include racial discrimination claims under 42 U.S.C. Section 1981. Lambert v. Tesla, 2019 U.S. App. LEXIS 14591.
In 2015, DeWitt Lambert, who is African American, began working as a production associate in Tesla's Fremont, California factory. He claimed that during his employment other employees consistently harassed him and that he was not promoted because of his race. Lambert alleged that his complaints to human resources went nowhere.
Lambert sued Tesla in federal court alleging violations of 42 U.S.C. Section 1981 and he asked that the court declare his claim nonarbitrable. The federal court denied the request and permitted arbitration of the claim. Recently the 9th Circuit Court of Appeals affirmed the decision.
The 9th Circuit ruling was an extension of its prior ruling in EEOC v. Luce, Forward, Hamilton & Scripps, 345 F.3d 742 (9th Cir. 2003) (en banc) which concluded that Title VII Claims were subject to arbitration provisions. Both Luce, Forward and Lambert relied on a 1991 Amendment to Section 1981 located at Section 118. Section 118 states that arbitration is encouraged "[w]here appropriate and to the extent authorized by law." The Court of Appeals in both Lambert and Luce, Forward interpreted this text of the statute to be unambiguous approval of arbitration, even mandatory arbitration clauses. Both decisions then declined to analyze legislative history of Section 1981 because the text of Section 118 was unambiguous. The court has now declared that both Section 1981 and Title VII claims are subject to arbitration.
Although the majority opinion in Lambert characterized their short opinion as a simple following of precedent, Chief Judge Thomas' concurring opinion in Lambert shows that there is continuing line of thinking in the 9th Circuit judiciary that federal racial discrimination claims should not be subject to mandatory arbitration clauses included in employment contracts. Although Judge Thomas concurred in Lambert, he wrote separately to express that although he agrees that Luce, Forward is binding precedent, he believes "Luce, Forward was wrongly decided." Both Judge Thomas and the dissent in Luce, Forward believe that the language in Section 118 is ambiguous. Specifically, Judge Thomas wrote that "appropriate" and "authorized by law" are ambiguous and that the legislative history should have been examined. Although Judge Thomas was outvoted, the dissent in Luce, Forward did cite compelling language from the legislative history regarding Section 118 indicating that perhaps Congress did not intend employment contracts to forestall litigation of racial discrimination claims in federal court. For example:
H.R. 1 includes a provision encouraging the use of alternative means of dispute resolution to supplement, rather than supplant, the rights and remedies provided by Title VII. The Republican substitute, however, encourages the use of such mechanisms "in place of judicial resolution." Thus, under the latter proposal employers could refuse to hire workers unless they signed a binding statement waiving all rights to file Title VII complaints. Such a rule would fly in the face of Supreme Court decisions holding that workers have the right to go to court, rather than being forced into compulsory arbitration, to resolve important statutory and constitutional rights, including equal opportunity rights. See, e.g., Alexander v. Gardner-Denver Co., 415 U.S. 36, 39 (1974); McDonald v. City of West Branch, 466 U.S. 284 (1984). American workers should not be forced to choose between their jobs and their civil rights.
H.R. Rep. No. 40(I), at 104.
Takeaway:
On its face, the recent ruling in Lambert demonstrates a continuation in the trend of permitting broader applications of arbitration provisions. However, when read more closely, Lambert should be a cautionary reminder to employers that their arbitration provisions may not withstand attacks indefinitely. If there is a change in the make-up of the court, the history is there to permit a reversal. Employers should expect plaintiffs who allege racial discrimination to continue challenging mandatory arbitration provisions.