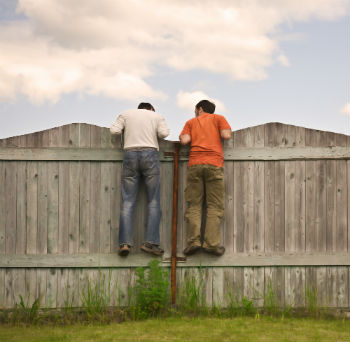 Neighbor disputes are expensive, time consuming, and there is no attorneys' fees provision. The recent case of Madani v. Rabinowitz is one where the misplaced fence was moved, and the wronged neighbor received no damages.
The Facts:
Mr. Madani sued his neighbor for trespass and nuisance after he had a survey done and learned that the shared fence encroached on his side of the property and that Mr. Rabinowitz was parking cars on his property.
In California, the statute of limitations for bringing a trespass claim is three years. (Code Civ. Proc., § 338, subd. (b).) The same three-year statute of limitations applies to private nuisance claims.
Mr. Rabinowitz argued that Madani's claims were barred by the statute of limitations as the fence had been erected in 1979. However, he had replaced the fence in 2015 and for about $5k$6k. Given that the test of permanency of a trespass or nuisance is whether it can be discontinued or abated, the trial court unsurprisingly found that the modest cost of fence replacement indicated it could be abated and that the fence was therefor a continuing trespass.
Holding:
A fence is not a permanent encroachment and therefore the three year statute of limitations did not apply. The appellate court affirmed.
"Because boundary fences and walls often are constructed without reference to boundary line surveys, disputes between neighbors about resulting encroachments are not uncommon. We found no published California case resolving statute of limitations issues involving this problem, however. We publish with the hope of heading off further litigation on the topic. (Cal. Rules of Court, Rules 8.1105 (c)(2), (6).)" Madani v. Rabinowitz (Feb. 24, 2020).
Conclusion:
Civil code section 3334 provides that Madani was entitled to the "dollar value of benefits Rabinowitz received by parking his cars on Madani's driveway…"as damages. However, Madani tried to argue that the benefit should be calculated as the cost of a commercial lot. The court found that a commercial lot would be more secure than the "open lot" of Madani's property. Because Madani did not present any other evidence to value the benefit, the Court refused to award damages. The appellate court affirmed this award.
Madani's remedy was solely the injunctive relief, which required the relocation of the fence.