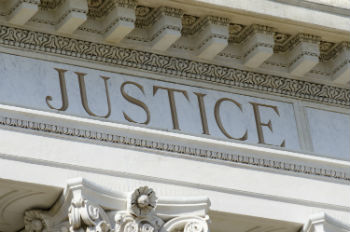 In a recent opinion, the California Court of Appeal found that after foreclosure, all of the borrower's leases (and its waivers) were assigned to the lender, and therefore unavailable as a defense to the former owner against a creditor. Therefore, the judgment creditor was successfully able to add two new parties to the judgment as the limitation the lease no longer shielded them.
Yolanda's Inc. owns and operates restaurants. Yolanda entered into a lease to operate a restaurant at the Seabridge shopping center in Oxnard, California. The landlord K&G and Rocklin and its real estate broker KGCRE failed to inform the tenant that they were in negotiations to lease another space in the shopping center to the gym. The gym's customers used all the parking spaces, resulting in loss of business for Yolanda's. Yolanda's prevailed in its lawsuit against the landlord, alleging among other causes of action, fraud and breach of lease. Yolanda obtained a judgment in the amount of almost 2 million dollars, plus another nearly half a million dollars in attorneys' fees and costs.
Meanwhile, the landlord lost their interest in the shopping center through foreclosure. Yolanda's then moved to amend the judgment to add as additional judgment creditors KGCRE and Covenant Real Estate Management Inc. (CREM). Yolanda alleged alter ego liability on the part of KGCRE and that CREM was liable as the general partner of the prior landlord, pursuant to California's Corporation code section 15904.04.
The proposed judgment debtors moved for summary judgment on the grounds of a provision in the lease which stated that the liability of the landlord would be limited to the landlord's interest in the shopping center.
While Yolanda's defended under various theories like collateral estoppel and merger, the appellate court looked to the lease itself and the deed of trust, concluding that the judgment debtor had assigned all of its interest in all leases of the shopping center in the event of default. Accordingly Yolanda's lease was assigned to the judgment debtors' lender and new owner of the shopping center.
Therefore upon assignment all rights in the lease belong to the assignee and the assignor's rights are extinguished. The court found that neither the judgment debtor nor any alter ego or general partner of judgment debtor had the right to assert the benefits of the lease as those terminated upon foreclosure belong to another party.
Gietzen et al., v. Covenant RE Management, Inc. (September 24, 2019) California Courts of Appeal, Second Appellate District