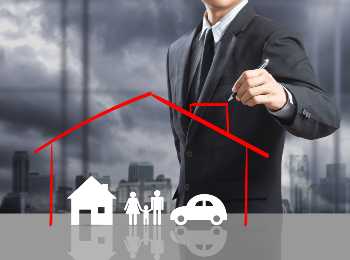 Businesses of all kinds will be forced to keep their doors closed in the coming weeks in the face of COVID-19 and the orders from Governor Newsom [1] and the Santa Clara County Health Officer. [2] Business owners should be turning to their insurance policies to consider what help they will be able to obtain. Each business will have different results depending on the kind of coverage they have. This article outlines a few of the common insurance issues that will be relevant in the current crisis.
Commercial General Liability Insurance – Physical Harm Required
Commercial General Liability Insurance typically insures against a wide variety risk. These policies commonly require that the cause of the harm to the business is physical, for example, a fire or flood. The issue of whether the harm caused by COVID-19 is a physical harm to the business is one that is likely to be fiercely litigated in the coming months and years. A lawsuit has already been filed by a restaurant in New Orleans to resolve exactly that issue.[3] In that lawsuit the restaurant is firmly taking the position that the virus caused physical harm to its property, even going so far as to say in its legal filing: "any effort … to deny that the virus causes physical damage and loss would constitute a false and fraudulent misrepresentation that could endanger policyholders and the public."
Business Income/Interruption Insurance
This is a more specialized kind of coverage that many businesses have begun to purchase over the past few decades. In general, "[b]usiness interruption coverage operates to compensate the insured for losses stemming from the business interruption: lost profits, loss of earnings, and continuing expenses during the period of repair or restoration of property damaged or destroyed by reason of a covered peril." (11 Couch on Insurance (3d ed. 1998).
Policy Exclusions
After the SARs outbreak in the early 2000s insurance companies began to include exclusions for business interruptions caused by viruses or bacteria. These exclusions are included in many, but not all, insurance policies so a careful review of a business owner's policies, and its exclusions, is reasonable.
Potential Government Action
Fortunately, some legislatures have been mindful of the daunting losses that many small businesses are currently facing. These legislatures are also aware of the broad virus exclusions present in many policies. For example, the New Jersey Legislature is already considering new legislation. New Jersey Bill A-3844 – provides a framework for businesses that endure business interruption losses due to the COVID-19 pandemic to recover those losses from their insurer. If enacted, it will be retroactive for any insured with a business interruption policy in place from March 9, 2020, when the New Jersey Governor Phil Murphy first declared a public health emergency and a state of emergency due to the virus. The bill would apply to New Jersey businesses with less than 100 eligible employees, meaning full-time employees working a normal week of 25 hours or more. This bill has already been met with hostility from the insurance industry and it is likely that it, and any similar bill, will be met with substantial constitutional challenges. However, business owners should be aware that many lawmakers are not ignorant of the their current situation and some kind of relief may be coming from state and local governments so that they can be prepared to take advantage of any relief that does become available.
Conclusion
Every insurance contract is unique and business owners should carefully review their policies and consult with an attorney if they have that opportunity.
[1] https://www.gov.ca.gov/wp-content/uploads/2020/03/3.19.20-attested-EO-N-33-20-COVID-19-HEALTH-ORDER.pdf
[2] https://www.sccgov.org/sites/phd/DiseaseInformation/novel-coronavirus/Pages/order-health-officer-031620.aspx
[3] https://www.insurancejournal.com/research/app/uploads/2020/03/Oceana-Petition-for-Dec-J-executed.pdf