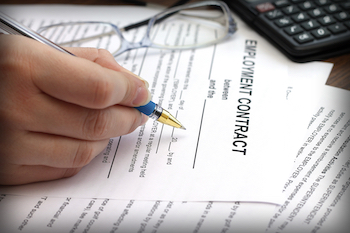 California has long prohibited employers from requiring employees to sign agreements denying the employee the right to disclose information about unlawful acts in the workplace, including but not limited to, sexual harassment in order to obtain a raise or bonus or as a condition of employment or continued employment.
California Government Section 12964.5. (Effective Jan. 1, 2022)
In 2018, California added to the protections in the Fair Employment and Housing Act, by enacting California Code of Civil Procedure Section 1001. Those provisions become effective on January 1, 2022. Section 1001 prohibits a settlement agreement from preventing the disclosure of factual information relating to certain claims of sexual assault, sexual harassment, or harassment or discrimination based on sex.
In an effort to put the choice of disclosure squarely in the hands of the Claimant, the Claimant may choose to protect information about their identity. Employers should review all agreements entered into from January 1, 2019 to present, related to claims of sexual assault, sexual harassment, or discrimination based on sex because Section 1001 renders void as a matter of law any non-disclosure agreements related to sexual harassment, sexual assault or discrimination from January 1, 2019 forward.
On October 7, 2021, Governor Newsom signed SB 331, which again enlarges the prohibition against non-disclosure. SB 331 expands the prohibition on non-disparagement provisions in employment related agreements and adds a new prohibition on such non-disparagement agreements in separation agreements, includes a restriction on nondisclosure provisions for workplace harassment or discrimination not based on sex, and also clarifies that the law prohibits agreements that merely restrict nondisclosure as well as those that flatly prohibit nondisclosure.
In light of these changes to the laws regarding non-disclosure, Employers who have workers in California, whether those workers are work from home, or working in an office environment, should review their employment agreements, and termination agreements dating from January 1, 2019 to present to determine if they have exposure as to disclosure under the new statutory provisions.
Employers should also make sure that any new employment agreements, and new termination agreements, meet the requirements of Government Code Section 12964.5, Code of Civil Procedure Section 1001, and the tenets of SB 331, which will be incorporated as amendments to Sections 12964.5 and 1001.