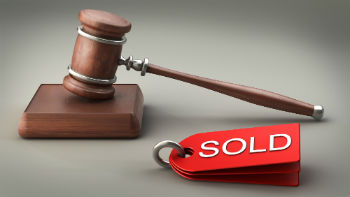 Continuing the trend in California caselaw, an appellate court concluded that no, the trustee does not have duties beyond the deed of trust itself and the governing statutes.
California property developer citrus El Dorado LLC owed its lenders over $20 million in late 2014. Unsurprisingly, its lender Stearns Bank instructed the trustee, Chicago Title Company, to conduct a nonjudicial foreclosure sale of the real property secured by the deed of trust.
The auction took place on March 5, 2015 and Chicago title issued a trustee's deed upon sale which was recorded on March 6, 2015.
Borrower citrus filed suit alleging three causes of action against Chicago title: wrongful foreclosure; wrongful disseisin and ouster; and conspiracy. Chicago title demurred and its demurrer was sustained without leave to amend. Judgment was entered in favor of Chicago title.
On appeal, court noted that Chicago Title, as foreclosing trustee, had no duty to make the inquiries that the lender asserted that it should have made:
1) no duty to verify that the foreclosing trustee receiveda valid assignment of the loan;
2) no duty to verify the authority of the person who signed the substitution of trustee form.
As to the wrongful foreclosure allegation, the opinion reiterated well-established case law that "the trustee of a deed of trust is not a true trustee with fiduciary obligations, but acts merely as an agent for the borrower – trustor and lender – beneficiary." [Biancalana v. T.D. Service Co. (2013) 56 Cal4th 908, 819.]
"The scope and nature of the trustee's duties are exclusively defined by the deed of trust and the governing statutes. No other common-law duties exist." [Biancalana at 819.]
The court noted that to successfully challenge a foreclosure sale based on a procedural irregularity, the plaintiff must show both that there was a failure to comply with the procedural requirements for the foreclosure sale and that the irregularity prejudice the plaintiff. The plaintiff failed to meet those showings.
The complaint did allege certain irregularities however the court concluded that the mere technical violations of the foreclosure process did not give rise to a tort claim against the trustee[1]. [Miles v. Deutsche Bank National Trust Co. (2015) 236 Cal.App4th 394, 408-409.]
What is really going on in this case is that the parties who might have had presented more fertile ground for plaintiff's claims, such as the lender (or the servicer) were already dismissed earlier in the action.
TAKEAWAY è A foreclosing trustee is only subject to liability for the violation of duties expressly set forth in the deed of trust and the governing statutes.
_________________________________
[1] It is unclear if this would be the case as to the Lender and/or loan servicer. If the lender has knowledge of defects in the loan servicing or pre-foreclosure process, viable claims may remain as to the lender.