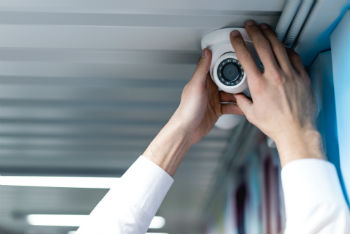 It is well-settled California law that land owners are required to maintain land in their possession and control in a reasonably safe condition. California courts look to what are called the "Rowland factors" to evaluate if a duty is owed beyond the principles of Civil Code section 1714:
the foreseeability of harm to the plaintiff
the degree of certainty that the plaintiff suffered injury
the closeness of the connection between the defendant's conduct and injury suffered
the moral blame attached to the defendant's conduct
the policy of preventing future harm
the extent of the burden to the defendant and consequences to the community of imposing a duty to exercise care with resulting liability for breach, and the availability, cost, and prevalence of insurance for the risk involved.

[1]
In the recent case of Williams v. Fremont Corners Inc., The Sixth Appellate District found that the defendant shopping center had no duty to take affirmative measures beyond those already found in the record to discover criminal activity on the premises.
Plaintiff Williams is a drummer who performed at the Peacock lounge located in the Fremont corners shopping center and Sunnyvale California. After the band concluded it set around 1:30 AM, plaintiff Williams and her friend went to the parking lot. An altercation ensued, and an unknown assailant injured Mr. Williams. There was no security patrolling the parking lot on the evening or day of the assault. Williams sued the property owner alleging causes of action for negligence and premises liability.
Williams alleged that the landowner owed a duty of care to keep the shopping center premises reasonably safe for the public, including to protect from the reasonably foreseeable criminal acts of third parties, given the nature of bar business and prior similar occurrences on the premises. Plaintiff alleged that the landowner failed to provide adequate security on the premises failed to monitor the parking lot close to the bar and failed to properly light the area which created or permitted dangerous conditions to exist on the premises and formed a substantial factor in causing his injuries.
The property owner brought a motion for summary judgment. The trial court followed the holdings of the Ann M. case and the Reid v. Google case and found that Fremont Corners had no duty to control the wrongful acts of third party.
The trial court also rejected plaintiff's contention that the landowner had an affirmative duty to discover criminal acts likely to be committed on the premises.
The appellate court affirmed.
Takeaway→ Reasonable care for a landlord or property owner does not necessarily require security patrol without a greater showing of notice of criminal activity on the premises.
_______________________________
[1] Rowland v. Christian (1968) 69 Cal.2d 108 at 113