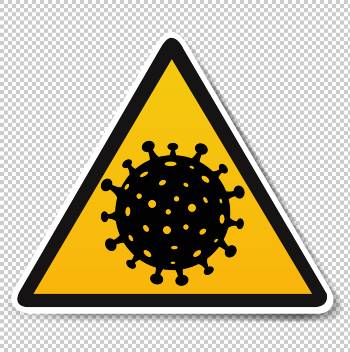 Since the outbreak of COVID-19 began, business as usual has been disrupted. As a result of various government interventions, there has been a disruption of supply chains across all industries. Manufacturing, processing, transportation, and agriculture have either slowed or ground to a halt. As a result of these disruptions, businesses find it increasingly difficult to meet their demands and, in some cases, their contractual obligations.
This leaves an unanswered question, who should bear the losses and face the consequences of a contractual breach?
California statutory law may provide some guidance. Cal. Civ. Code § 3526 provides that "No man is responsible for that which no man can control" while Cal. Civ. Code § 1511 (2), provides that the performance of an obligation is excused "when it is prevented or delayed by an irresistible, superhuman cause, or by the act of public enemies of this state or of the United States, unless the parties have expressly agreed to the contrary." In our current COVID-19 pandemic, Courts may find that such pandemic falls within the scope of these statutes.
However, California Courts have yet to address pandemics under these statutes. Yet, there is ample case law that provides some insight into how a Court may apply these statutes to the current pandemic. In applying these equitable principles California Courts have held that force majeure "is not necessarily limited to the equivalent of an act of God." Pac. Vegetable Oil Corp. v. C. S. T., Ltd., 29 Cal. 2d 228, 237-38 (1946). Rather, the test is whether "there was such an insuperable interference…as could not have been prevented by the exercise of due diligence." Id.
California clearly favors a broad interpretation of these principals. However, the California Supreme Court has been clear that compliance with a contract that involves greater expense or hardship than anticipated does not by itself excuse the obligation. Oosten v. Hay Haulers Dairy Emps. & Helpers Union, 45 Cal. 2d 784, 788 (1955). Instead, the party bearing the burden must prove that there exists "extreme and unreasonable difficulty, expense, injury, or loss involved." Id. Thus, a party claiming force majeure must also show that they made "sufficient" or "reasonable" efforts to avoid the consequences of the force majeure event, such as seeking other suppliers or other methods of performance. Butler v. Nepple, 54 Cal. 2d 589, 599 (1960).
In addition to these factors, courts will consider whether, given the circumstances, they will delay performance or terminate all contractual obligations. Autry v. Republic Prods., Inc., 30 Cal. 2d 144, 149 (1947). In Autry, the court considered a personal services contract where the actor claimed impossibility after enlisting in the military and could not perform his duties under the contract. Id. at 147-48. There, the court canceled the contract finding that WWII was not contemplated by the parties and by the time the war was over, the economic conditions had changed enough to the point where the actor was excused from the performance of a contract he signed prior to the war. Id. at 156-57.
COVID-19 has had an unprecedent impact on business and will continue to disrupt commerce for quite some time. With so much uncertainty, knowing what options and relief may be available can make the difference. From a litigation standpoint, these are fact intensive inquiries and the businesses involved in the litigation will have to conduct significant financial discovery. If you feel your business needs an pre-litigation evaluation or other workout options. Please contact us by email or call us at 408.971.6270.